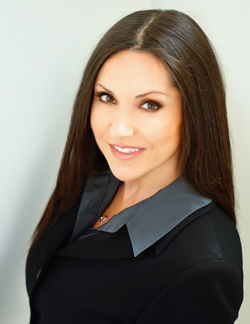 Monica Rose was born in San Diego, California. She attended the University of California, San Diego for her undergraduate studies. Monica earned a Bachelor of Arts in Philosophy and a double minor in General Biology and Spanish Literature in December 1995.
From there, she attended law school at California Western School of Law earning a Juris Doctor degree in 1999. Monica was admitted to the California State Bar in May 2000.
During law school, Monica earned the American Jurisprudence award in Criminal Law, was on the National Trial Team, was a member of the Association of Trial Lawyers, and was a member of the Pro Bono Society. She worked as a law clerk for a Family Law firm during law school and then advanced to Senior Associate Attorney. She remained with the firm for 6 years and, subsequently, opened her own Family Law firm in 2006. Monica has been a sole practitioner since that time and has been practicing exclusively Family Law since 2000.
Monica has served as a Pro Tem Settlement Judge and has been on the San Diego Superior Court Committee. Monica has also been a member of the San Diego County Bar Association and the Family Law Section of the San Diego County Bar Association since 2000. Monica has been on the Family Law Attorney Panel for the San Diego County Bar Association Lawyer Referral and Information Service since 2006. Additionally, Monica has served as Appointed Counsel for Contempt actions brought in Family Court and the Department of Child Support Services since 2006. Monica has been certified as a specialist by the State Board of Legal Specialization in Family Law.
Monica is an outdoor enthusiast. In her free time, she enjoys spending time with her family, hiking, rafting, and going to the gym.